A reflection of 2019
As we draw closer to 2020 and with it, a new decade, we've reflected on a brilliant 2019 of team growth, machinery development and more amazing projects.
Portfolio of prestigious projects
We've had the pleasure of working alongside a number of key contractors this year, producing work for the likes of The O2 and the new Crossrail Elizabeth Line in London. Glass manufactured in our Huddersfield-based factory has been distributed across the country, standing tall from the bottom of the country to the top.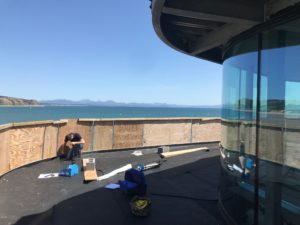 We've had the pleasure of working with a number of different organisations, with a lot of brilliant feedback from our clients, including Andy Ross of Ronan Developments Limited: "I just wanted to say thank you to Specialist Glass Products for sorting this out at such short notice, which the client had to complete in double-quick time."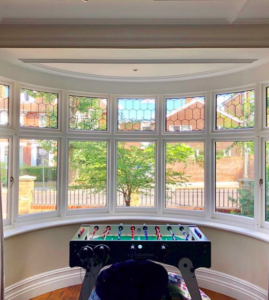 Investment
We've invested a significant amount of money into our factory this year, after implementing a new furnace at a cost of £120,000 which has allowed us to increase our production capacity by 80% which have allowed us to remain competitive in our industry.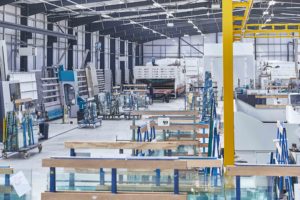 The new furnace allows us to laminate glass sizes up to 6000mm by 3200mm, meaning that we are now one of the only glass manufacturers in the UK to be able to produce laminated glass pieces to this size.
Andrew Taylor, Managing Director at SGP, said: "The installation of the new furnace is the final piece of the jigsaw that we have been working on for the past few years. We are eager now to increase our production to meet our clients' needs in the continuously evolving glass industry."
Expansion and recognition
Our team has continued to grow, including with the appointment of new Sales Manager, Simon Moore. The position was newly created this year with a vision to help drive further growth.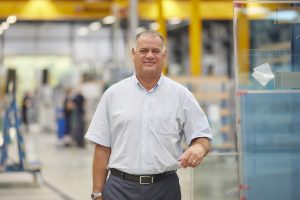 Following a total investment of over £5.5 million in our factory, Simon will help us to develop the strategic sales plans of the business over the next few years.
We were delighted to be announced at Eaton Smith's Business of the Month this year, as well as a shortlist as Huddersfield Examiner's Business of the Year for our dedication to investment in our growing business.
Looking to 2020
We have some very exciting plans for 2020, including some projects which we will be proud to deliver on. We look forward to furthering recognition with awards, and we continue to deliver as one of the UK's only supplier of specialist glass products.