Curved glass is a common element in many modern interior projects and commercial spaces.
Whether used for a staircase, partition or balcony, balustrade glass bends are a perfect method to section an area whilst still keeping it feeling bright and open.
At SGP, we can curve glass panels as big as 3200mm x 5000mm using our glass bending expertise and specialist equipment. However, not all of our curved glass is the same. Different processes create different styles of glass that vary in price, adaptability and strength.
Here at Specialist Glass Products, we offer curved glass in three different forms:
Annealed glass is non-toughened glass that has been heated when flat to allow it to become malleable to shape around a mould, and then cooled down in a controlled way (annealed) this can be polished, cut and drilled, laminated etc. It is not as strong as toughened, but when laminated it is more suitable for certain applications, particularly where security is required.
It can be used in single or double glazed applications where safety is not a high priority.
Also known as tempered glass, it is produced using annealed glass, however, it becomes four times stronger during this process. By heating and cooling the glass rapidly, stress is introduced into the glass and strengthens it.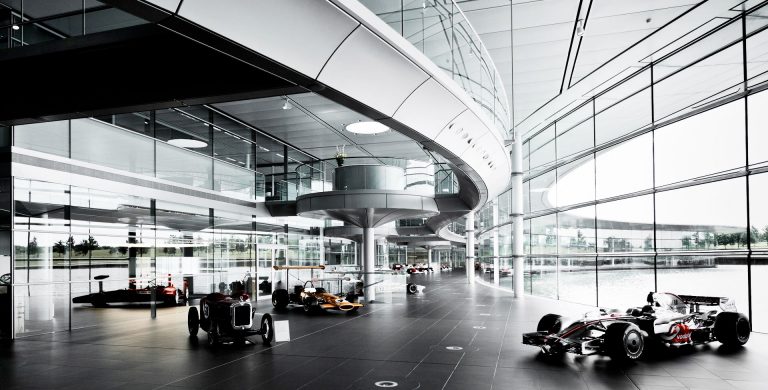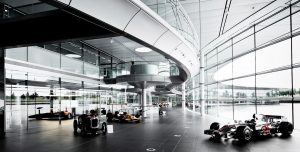 Toughened glass is one of the most well-known forms of safety glass; as well as its enhanced strength, if the glass breaks, it will shatter into small, blunt fragments rather than large shards to reduce the risk of injury possible in busy public areas. Toughened glass is often used in projects such as shower screens, canopies, juliet balconies and glass balustrades. 
Our toughened bends can also be Heat Soak tested which helps reduce the risk of spontaneous breakage in the future.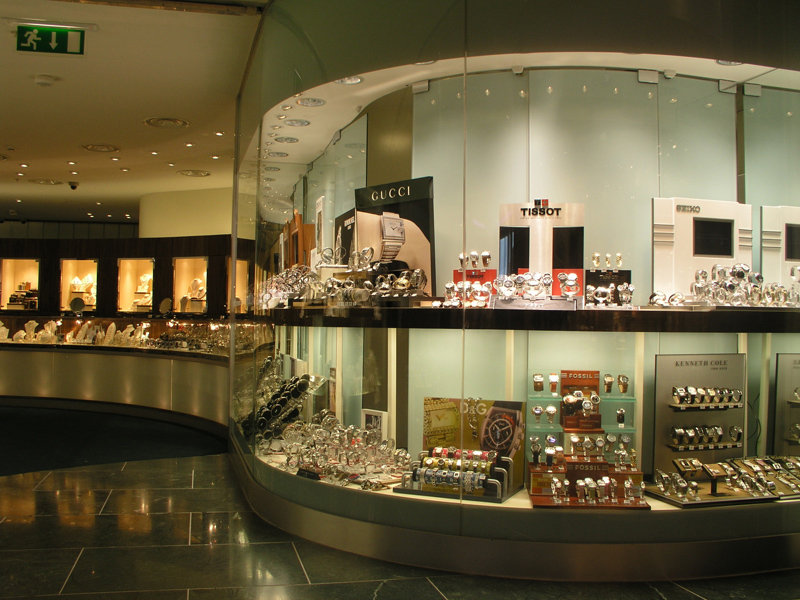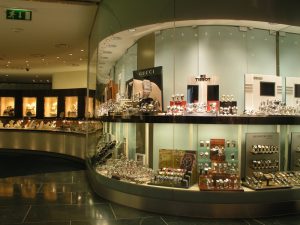 Laminated glass is formed by applying a transparent interlayer between two identical curves of annealed or toughened glass, creating a more durable bend, able to withstand a moderate impact.
Unlike toughened glass, if the laminated glass shatters, the panel will still hold its shape rather than breaking into small pieces. This process is typically used for shop fronts, glass doors, screens and office partitions.
At Specialist Glass Products, we offer a range of laminated bends, including 'cast in place', 'PVB' and 'SGP' (also known as Sentry Glass), along with coloured glass and curves with cut-outs and holes to fit perfectly around other elements
For more information about our services and capabilities or to find out how we can help you with your next project, get in touch today.
Make sure to also follow us on Twitter, Facebook, Linkedin and Instagram.